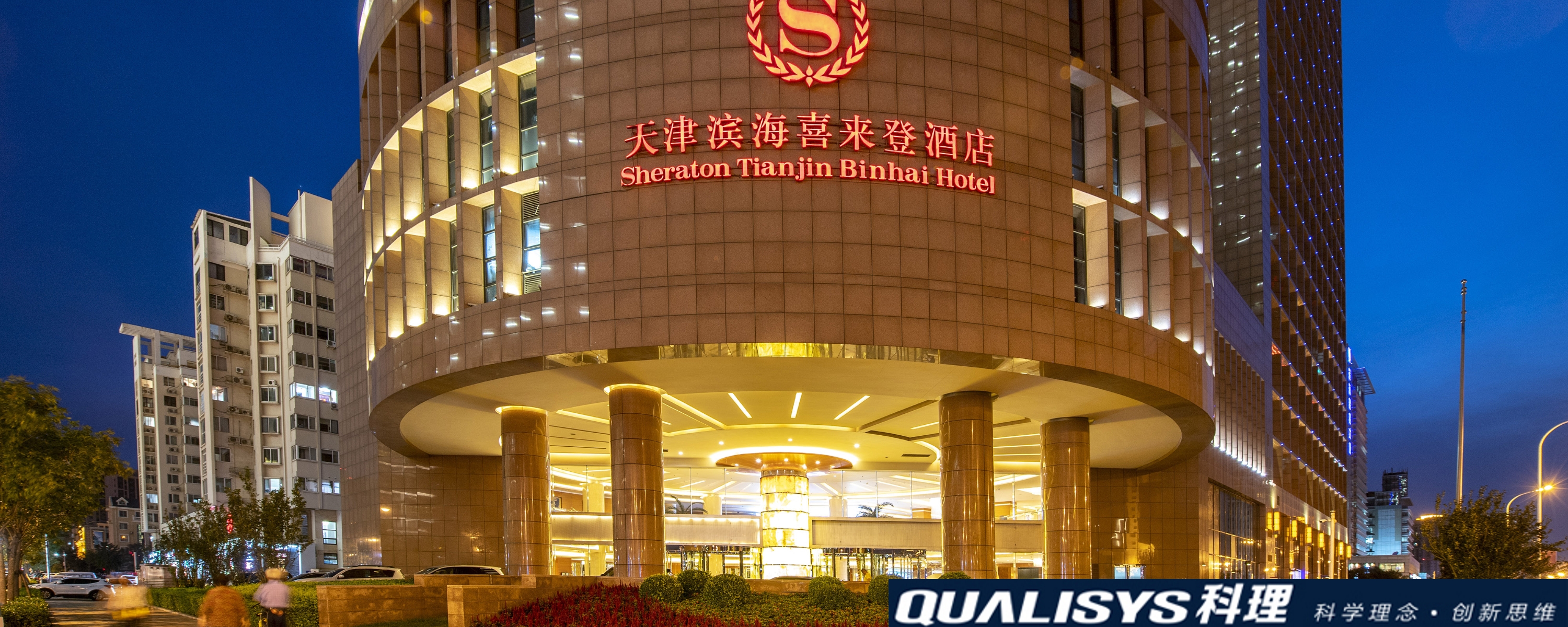 QualiSys Group to Host First DFMA® Cost-Reduction Forum in China
TIANJIN, CHINA, June 4 - 5, 2019 — QualiSys Consultancy Services Ltd. will host the first China-based Forum on Design for Manufacture and Assembly (DFMA®) on June 4-5, 2019, at the Sheraton Hotel, Tianjin, China. The DFMA® Forum has been successfully held in Rhode Island, USA for the past 33 years. Experts from leading manufacturers operating in China will convene to discuss the rapidly expanding global use of DFMA®.
The China Forum will include Keynote Speeches, Networking Opportunities, Case Studies, and a visit to the QualiSys Benchmark Innovation Center. The Innovation Center is an advanced communication platform for innovative manufacturing technologies, built jointly by QualiSys and the administration of TEDA - Tianjin Economic Technological Development Area. Presenters from major industries such as Automotive, Mobile Communications, Home Appliances, Electronics and Aerospace will discuss their DFMA® implementation efforts. Some of the organizations sending representatives include BAIC, SIVA, Whirlpool, Hubbell, AVIC and Boothroyd Dewhurst, Inc.
Boothroyd Dewhurst Executive Vice President Nick Dewhurst will conclude the Forum with a presentation about the future global trends of DFMA®. "There is tremendous opportunity for expansion of DFMA in China" said Dewhurst. "The Chinese manufacturing industry is shifting towards more emphasis on product development, as opposed to merely creating individual components. It is exciting to see the methodology and software applied here for the first time on such an enormous scale."
The China Forum will precede the Annual DFMA® Forum to be held October 1-2, 2019 in Providence, RI, USA. Abstract submissions are being accepted for the USA event until May 31. Please visit the "Call for Papers" page to submit an abstract. Registration for attendance will be opened shortly after the speakers have been selected. This year's DFMA® Forum will discuss DFMA® implementations across many indusries, as well as introduce a major new process cost model to DFM Concurrent Costing®. Further information on topics will be provided ASAP.
For more information on DFMA® in China please visit the QualiSys Group website. For information on the DFMA® Forum to be held in the United States, please go to http://www.dfma.com/forum.
About Boothroyd Dewhurst, Inc.
Boothroyd Dewhurst, Inc. was the first company to commercialize Design for Manufacture and Assembly (DFMA®) methodologies and software tools, which make it possible to evaluate, estimate, and reduce the manufacturing cost of a product in the design phase through product simplification and cost estimation. Hundreds of Fortune 1000 companies, including General Electric, John Deere, Motorola, Pratt & Whitney, and Dynisco, use DFMA® to cut the costs of their manufactured products and achieve design innovation in their markets. The company was founded in 1983 and received a National Medal of Technology Award in 1991. For more information about DFMA® software, workshops, consulting services, and international conferences, contact Boothroyd Dewhurst, Inc., 138 Main Street, Wakefield, RI 02879, USA. Tel. (401) 783-5840. Fax (401) 783-6872. Web site: www.dfma.com. E-mail: info@dfma.com.
DFMA® is a registered trademark of Boothroyd Dewhurst, Inc.